Pastor
Lead pastor of Christ Church, a multisite, multiracial congregation of approximately 70 nationalities in northern New Jersey.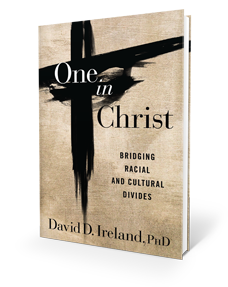 One In Christ
Bridging Racial and Cultural Divides
From his experience pastoring a multiracial, megachurch with over 70 nationalities and serving as a diversity consultant to the NBA, Dr. David Ireland coaches us to grow in racial accommodation and acceptance. The lessons will help us become comfortable building relationships across racial and cultural lines both personally and professionally.

Raising a Child Who Prays
In a society that is quickly abandoning its biblical standards, parents can create an effortless culture in their home that lends itself to the spiritual development of their child. Dr. David Ireland, known for his dynamic teachings on prayer, provides a framework that helps parents elevate their prayer life, then parents can pass along the secrets to their little ones so they too may become spiritual giants over time.
Coach
In Dr. David Ireland's 30-plus years as an executive leader, he is grateful to have garnered extensive experience in addressing national and international audiences in over 75 nations including Slovakia, Australia, New Zealand, Malaysia, Germany, India, Cuba, South Africa, Kenya, Nigeria, and Latin America. To see his upcoming speaking itinerary, click here.